We are a family of adventurers.  We love everything about travel and spend the majority of our family vacation time (when not visiting Disney World!) exploring the outdoors, experiencing the local vibe of the towns and cities we visit, and discovering the art and culture in and around our destination.  In fact, in my other non-Mouse House life I write about travel on my other blog, Kids Unplugged.  This type of wanderlust lends itself perfectly to an Adventures by Disney vacation and though we have yet to join one of these amazing excursions, doing so is something all of us would truly enjoy.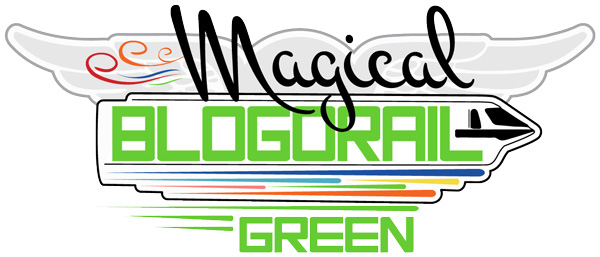 Welcome to all of you joining me from My Dreams of Disney and to those of you just hopping aboard!  I am the third stop on the Magical Blogorail Green loop and this month we're exploring our DREAM Adventures by Disney itineraries.
What is Adventures by Disney?
In the tradition of world-class Disney service, Adventures by Disney offers several all-inclusive, guided family vacation experiences to intriguing destinations throughout Europe, Central and South America, Asia, Africa, Australia and North America.  Disney has designed fun, immersive, authentic experiences and has hand-selected hotels, activities and restaurants for each itinerary.  During these trips, travelers are accompanied by two Adventure Guides, one from the U.S. and another from the local destination.  Adventure Guides will ensure your trip is seamless and, above all, memorable.
Disney's Adventure Guides are experts in the history and culture of the locations you visit – who serve as concierge, guide and storyteller, providing personal attention and historical insight to you and your family throughout your trip. They will help you learn about the local people and culture and truly allow you to experience the beauty and magic of your destination.
Our Dream Adventure
Both my husband and myself have spent a fair amount of time in Europe and both of us have family in Italy.  We've traveled fairly extensively throughout Europe and while we haven't yet taken our girls, we plan to do so soon.  As a family we have traveled quite a bit around the U.S. and to the Caribbean.  In light of our travel history, our dream Adventures by Disney trip would take us somewhere that we would be unlikely to venture on our own–someplace that having the fabulous folks of Disney by our sides would ease our minds if a kid popped a fever in the night or some other travel debacle arose.  This distinction leaves us with several incredible itineraries from which to choose.  Those that appeal to me the most?  Pretty much any of the Central and South American destinations as well as those in Africa and Asia would be pretty incredible to experience.  That said, if the vacation genie came out of a lamp and told me to pick one of these adventures to join tomorrow I would have to choose the 9-day trip to Ecuador and the Galapagos Islands.
Why Ecuador?
First off, none of us has ever visited Central or South America and while the Costa Rica itinerary appeals to us with it's focus on nature and the outdoors, we are likely to head there on our own at some point in the future.  Of course, as I re-read the details of the Costa Rica adventure, I feel like I should have focused on that one!  What attracts me the most about the Ecuador and Galapagos trip is that it is a two-fold adventure–the first part takes travelers into the Ecuadorian highlands of the Otovalo Valley in the Andes and three days are spent enjoying local culture, crafting and cuisine. Some of the activities that happen during this half of the trip are:
Cooking Lessons in Ecuador: 

Discover delicious Ecuadorian treats—like ice cream and empanadas—made at the Hacienda Pinsaqui, the 16th-century Andean estate, your residence for two nights.
Visit Quitsato Equator Sundial: 

Stand at the "Middle of the Earth" as you visit this enormous sundial. Sitting precisely on the equator, the sundial marks not just the location but also the cultural identity of Ecuador.
Experience the Andean Way of Life: Be entranced by the whirling folk dancers at a festive welcome dinner and a private performance by a local flute maker. Learn weaving techniques from local experts at a renowned cultural center.
The latter part of the adventure take you to one of the most unspoiled natural areas on the planet–the Galapagos Islands.  The numerous islands of the Galapagos are accessible only by boat and the islands and surrounding waters are home to abundant wildlife making it a true nature lover's playground. To enable travelers to fully experience the beauty of the area, the remaining days of the adventure are spent visiting several islands aboard a 100-passanger yacht.  This is "unplugged" travel at it's best! This portion of the trip includes:
4-Night Cruise in the Galapagos Islands Aboard the La Pinta Yacht: Board this comfortable vessel filled with stargazing and storytelling for an expedition to the islands of Baltra, Santa Cruz, Bartolome, Santiago, and Genovesa.
Hiking and Snorkeling in the Galapagos Islands: 

Hike across the Archipelago islands and submerge yourself in exotic underwater worlds with the help of a licensed naturalist. Encounter unique animal life—like blue-footed boobies, sea turtles, giant tortoises, red frigate birds, iguanas and sea lions.
I encourage you to spend some time browsing through the incredible excursions offered by Adventures by Disney and to share your DREAM adventures with us in the comments below.  I know there is an amazing itinerary for everyone!
Thank you for joining me today. Your next stop on the Magical Blogorail Loop is the Disney Nouns where you can read all about Disney's adventures in England and France.  In the meanwhile, here is the map of our Magical Blogorail should you happen to have to make a stop along the way and want to reboard:
 1st Stop ~ Heidi's Head – Southeast Asia
2nd Stop ~ My Dreams of Disney – Norway
3rd Stop ~ You are here!  In the Mouse House – Ecuador & the Galapagos
4th Stop ~ Disney Nouns – England & France
Final Stop ~ Manda's Disney Blog – Scotland & Southern California