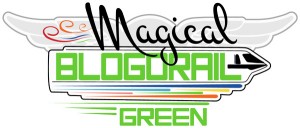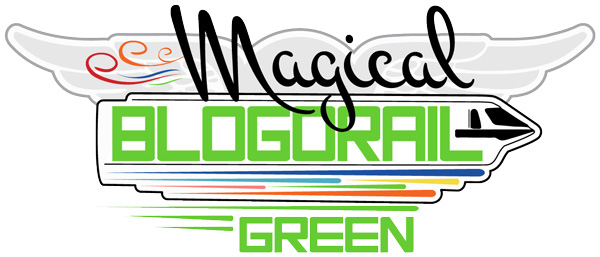 Welcome to those of you joining me from My Dreams of Disney and those of you just hopping aboard. I am the 2nd stop on our Magical Blogorail.
Well, it's official.  I have registered to run the Walt Disney World Marathon–for the second time–on January 11, 2015.  As everyone knows, I love Disney World and I could pop down there several times a year with pleasure.  This time, however, it wasn't love for The Mouse that was the impetus behind my decision.  It was a love and passion for someone else.  My brother Pete.  January 12, 2014, the date of last year's race, would have been his 25th birthday.  He passed away 3 1/2 years ago, just two and a half weeks after his 22nd birthday, due to complications from yet another prolonged battle between pneumonia and his chronically weakened immune system.  This year, what would have been his 26th birthday falls one day after the marathon, so I'm officially christening the race "26.2 for Pete's 26th."
When Peter was just 4 years old, in March 1993 to be precise, he began exhibiting some odd symptoms–walking with a limp, favoring one foot which appeared to turn in too much when he walked and finally, crawling.  A trip to the emergency room and subsequent testing revealed the presence of a series of tumors, originating in his brain stem and continuing throughout his spinal cord.  The acronym for the cancer with which he was diagnose is PNET which stands for Primitive Neuro-Ectodermal Tumor.  To this day, I'm still not entirely sure what that means.  Needless to say, it certainly didn't mean anything good when the news was presented to our family.
The tumor on Pete's brain stem was operated on and partially, I believe, removed.  What followed was a course of radiation therapy with the goal of shrinking and subsequently forcing the cancer into remission.  And while this process was initially a success (Pete's cancer returned in the form of a second tumor within a different part of his brain on New Year's Eve two years later), small, 4 year old people simply don't have the substantial brain development required to withstand such rigorous therapy and his little brain was damaged by the treatment in ways that manifested as he grew older.  When the cancer returned when he was 6, he went through a procedure at the Memorial Sloane-Kettering Cancer Center  called Phase One chemotherapy which involved a bone marrow transplant, massive amounts of chemo to wipe out both his unhealthy AND healthy cells in hopes that his own, transplanted bone marrow would generate only healthy, new cells at the end of the treatment.  This procedure  was one that so weakened the patient that we were told that it was possible that he may not survive its intensity.  But with lots of encouragement, Super Mario Brothers video games, hours of lego building and old, dubbed-over Godzilla movies, he triumphed–again.
As a result of all these treatments and therapies, and this did not become apparent until later, Pete suffered a series of medical and emotional challenges for the remainder of his life that included socialization difficulties and learning disabilities, chronic and debilitating seizures, and a very weakened immune system making him extremely susceptible to illness of all kinds, from a variety of flu, to encephalitis and the recurrent pneumonia against which he finally could fight no longer.
And Pete was a FIGHTER.  So much so that he came back from that place in which we thought all was lost many, many times.  It was hard to believe, to let ourselves accept the idea that during that last hospitalization he might not fight his way out as he had done, astonishingly, so often in the past.
So, in honor of Peter Allen DeCaprio's 26th birthday, I will fight to run 26.2 miles (a truly unpleasant distance, really) because taking 4 or so hours out of my life to run that marathon is an itty, bitty blip when compared to the endless marathon Pete ran for pretty much his entire life.  Blessedly, my sweet cousin Nick DeCaprio will be joining me to create TEAM PETE, running 13.1 miles for Pete in the 1/2 marathon event the day before on January 10, 2015.
The best part about all of this is that Nick and I have registered for our races and TEAM PETE through an organization called Noah's Light Foundation.  My 2015 goal is to raise $10,000 for Noah's Light and Pediatric Brain Cancer research and the disease's complete eradication.  Please follow this link to my Team Pete page and help us to kick off our fundraising efforts!  Any amount will help us to reach our personal goal and the most important goal of erasing this insidious disease from the lives of children and their families FOREVER.
To learn more about Noah's Light Foundation, click here.
In the meanwhile, stay tuned because I will be tracking our progress toward running a total of 39.3 miles on this blog over the next five months.
Run Disney has myriad opportunities throughout the year to run in support of charitable organizations with race distances from 5K all the way to the 48.6-mile Dopey Challenge.  To learn more about all of the Run Disney events that take place each year, click here.  For information about participating charities, choose your event, click on the 'Registration' tab for the event and scroll to the bottom of the page.  Participating charities are listed at the end of each event's registration page.
Thank you for joining me today.  Your next stop on the Magical Blogorail Loop is Heidi's Head.
1st Stop ~ My Dreams of Disney – How Disney Helped My Grief
2nd Stop ~ In the Mouse House – You are here!
3rd Stop ~ Heidi's Head – How Disney Helps in Healing
4th Stop ~ Saving Up for Disney – How Disney Helped Me Deal with the Loss of My Father
Final Stop ~ Journeys from a Follower – How Disney helped through my own life