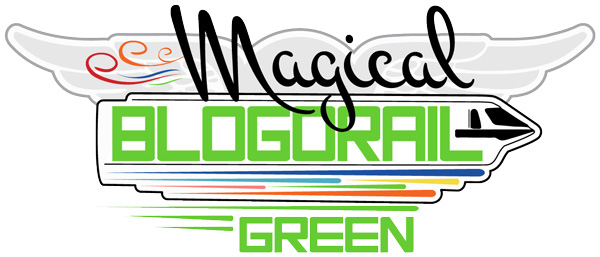 Welcome to those of you joining me from Heidi's Head and those of you just hopping aboard. I am the 3rd stop on our Magical Blogorail and this month, in honor of summer begin almost here, we're sharing our favorite Disney pools!
Often touted as THE best pool on Walt Disney World Resort property, I thought it would be a good idea to take a good look today at Stormalong Bay, the enormous and beautifully themed swimming complex that is shared by the Yacht and Beach Club Resorts.
A mini-water park in it's own right, Stormalong Bay is a sprawling swimming area that boasts several different areas for both play and relaxation.  One of the coolest features of this pool is its unique sandy-bottom.  Unlike traditional pools, guests at Stormalong Bay massage their tired toes in a layer of soft sand on the bottom.  In keeping with the seashore theme of the Yacht and Beach club, a sandy beach is located on the Yacht Club side of the complex.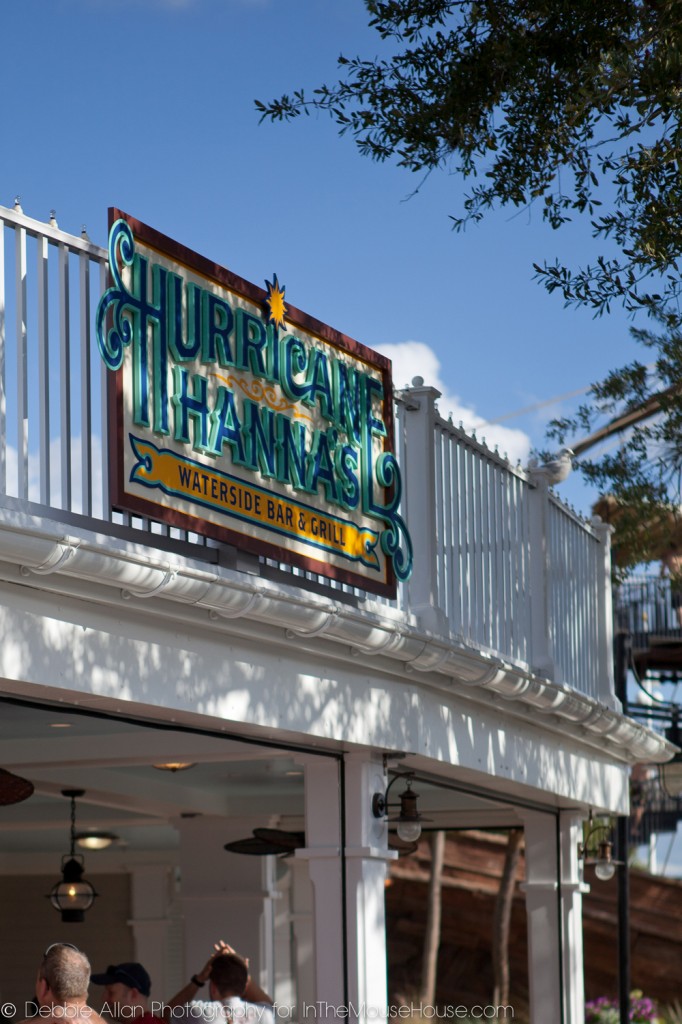 The beach area, with a zero-entry into the water and a maximum depth of  2-feet, is the ideal place for younger children to splash, wade, and build sandcastles while parents relax in a nearby lounge chair sipping a cocktail.  And if you didn't bring your sand toys, eating lunch by the pool will solve that problem as cute, green buckets are used as the serving containers Hurricane Hannah's, the pool bar that is right next to the sandy beach.
The pool itself is huge at over 750,000 gallons, and wends its way through the two resorts past waterfalls and under bridges with large, open areas for swimming.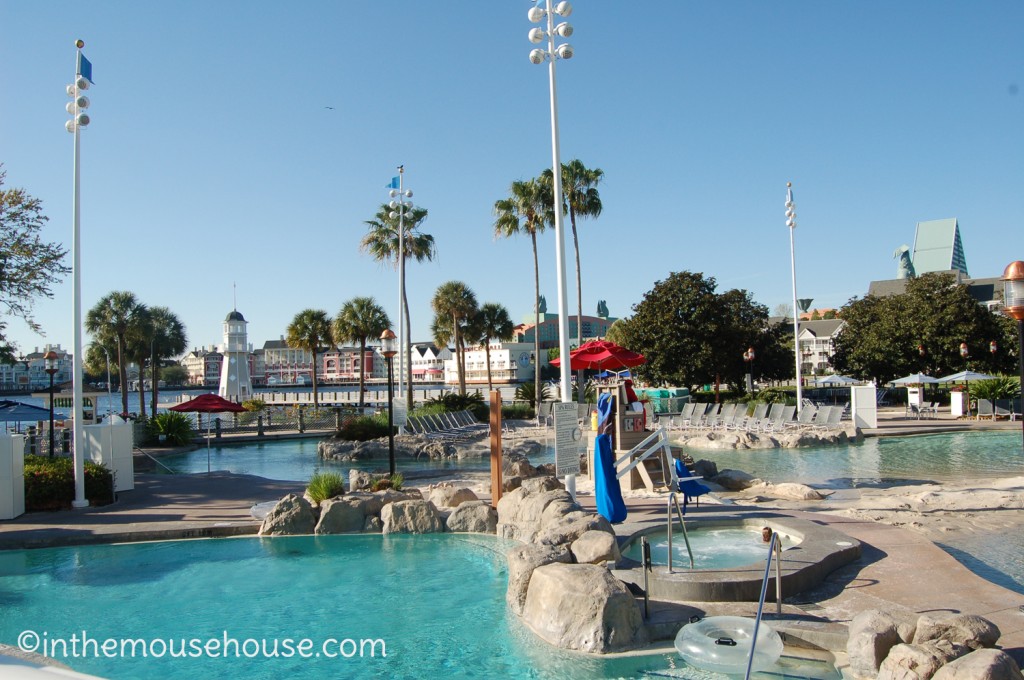 Another favorite feature is the lazy river, a winding water path right in the center of the complex complete with a gentle current that allows you to float along comfortably on one of the many inner tubes available.  The water depth in the lazy river area is about 8-feet, so parents of younger children will want to take advantage of the floatation vests that are provided by each Disney resort pool.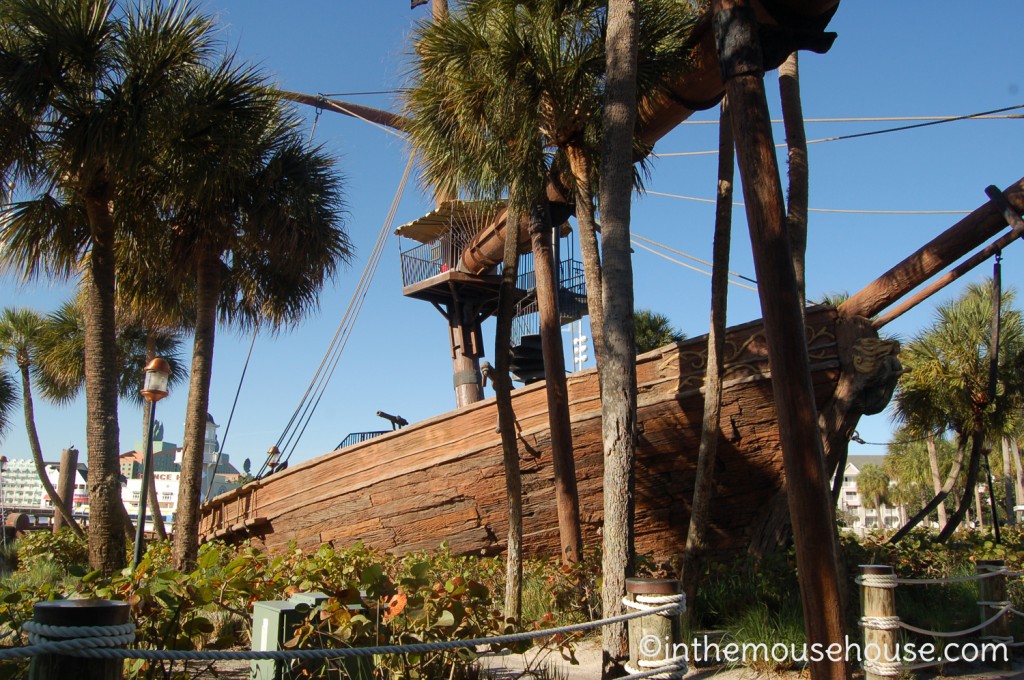 Another fabulous feature of Stormalong Bay is the incredible 150-foot slide that begins across the walking path from the pool in a giant shipwreck and sails over the walkway below depositing riders into the main pool on the other side.  You do have to exit the main pool area to access the slide's entrance and parents of the younger bunch will want to accompany their kids.  Within the shipwreck area there is also a kiddy slide that is completely contained within the shipwreck and exits in a smaller splash pool that is right there.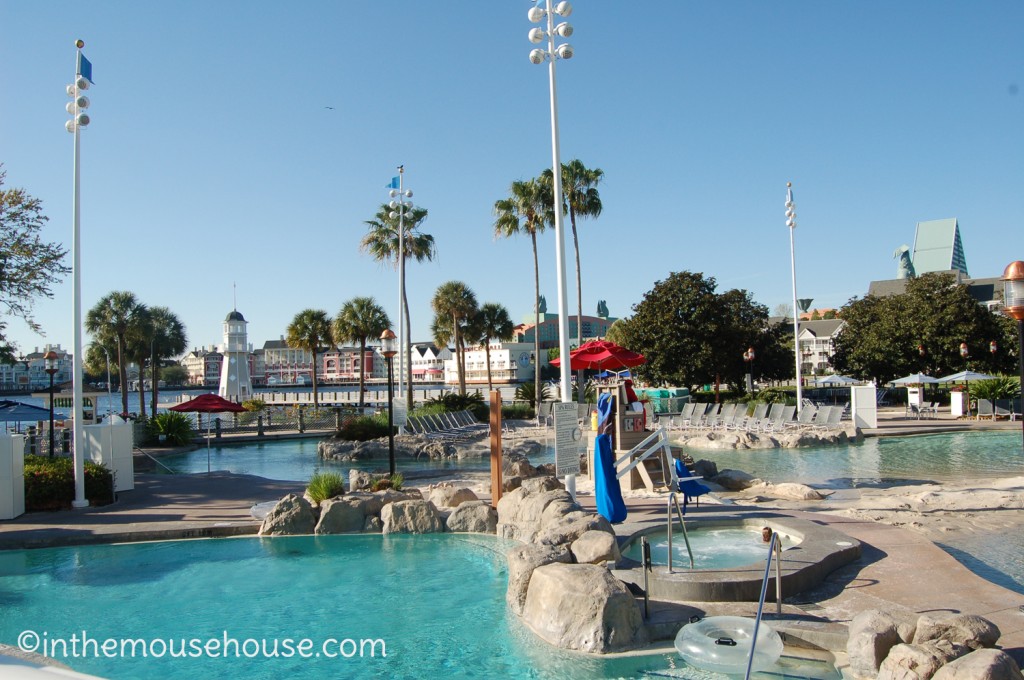 As with all of the Disney Resort pools, Stormalong Bay offers numerous Cast Member run activities throughout each day.  My kids absolutely love participating and as mom and a former teacher I have been nothing but impressed by fun games and crafts that are offered and by enthusiasm of the Cast Members.  Some of my girls' favorites are name that tune, theme park history bingo, critter round-up, and hula hoop contests.  A day spent at Stormalong Bay is like a day spent at a great summer camp!  And while the kids are engaged, adults will enjoy relaxing in one of the spas tucked into private areas around Stormalong Bay, especially after a long day in the parks.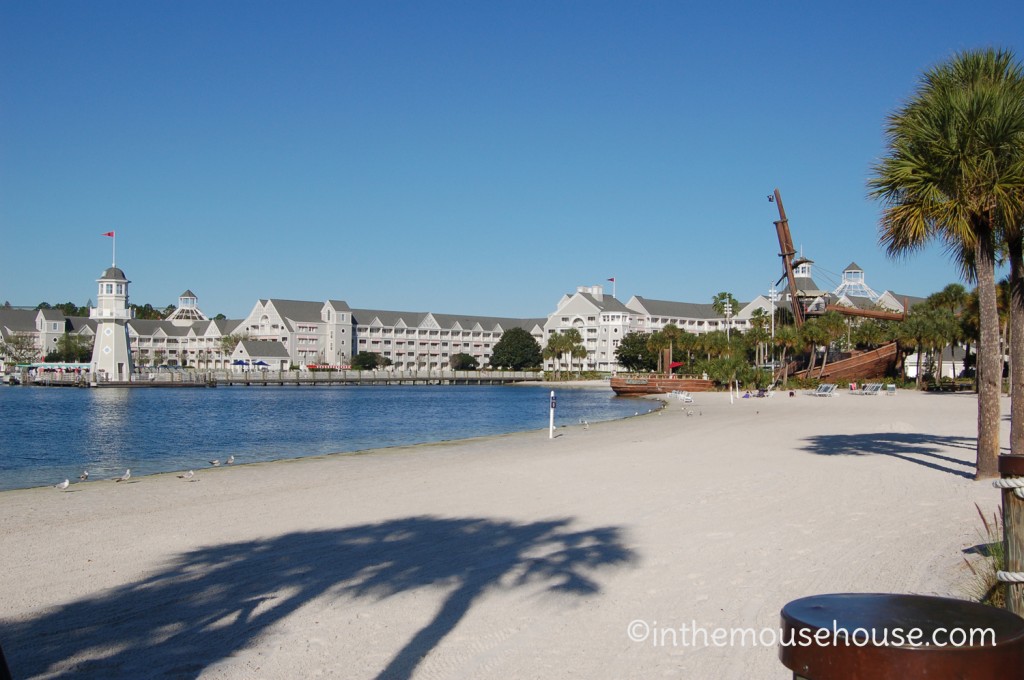 I would be remiss if I didn't mention that location of the Beach and Yacht Clubs in Disney's Boardwalk area.  I have stayed in this resort area several times and as much as there's nothing like staying at a Magic Kingdom monorail resort, I absolutely love the Boardwalk area–a charming, seaside vibe, lovely white sand beach surrounding Crescent Lake, talented strolling entertainers, numerous restaurants and an easy walk to both Epcot and Hollywood Studios makes it a really fabulous location.  And after a day spent at the pool, families should make a point to pop into on of my favorite spots, the Beaches and Cream Soda Shop, for dinner and one of their incredible frozen delights–the perfect way to end a magical day!
Thank you for joining me today.  Your next stop on the Magical Blogorail Loop is Disney Nouns!

Here is the map of our Magical Blogorail should you happen to have to make a stop along the way and want to reboard:

1st Stop ~  DIStherapy – Disney's Polynesian Resort
2nd Stop ~ Heidi's Head – Ol' Man Island at Port Orleans Riverside
3rd Stop ~  In the Mouse House (You are here!)
4th Stop ~  Disney Nouns – The Grand Floridian
Final Stop ~ The Disney Mamas – Wonderful Pools on the Disney Cruise Line
Thank you for joining Magical Blogorail Green this month. We will be back on July 10th with an all new theme. Keep checking in with our blogs in between loops to keep up to date with our Disney news, photos and stories. If you are looking for more Disney magic, you can make your way over to The Magical Blogorail to see all our members and their blogs, as well as all our previous loops.