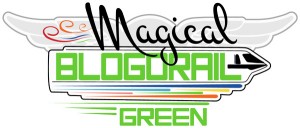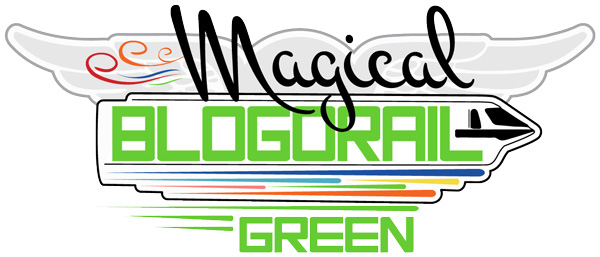 Welcome to those of you joining me from My Dreams of Disney and those of you just hopping aboard. I am the 3rd  stop on our Magical Blogorail. Most of the time when families are planning a Disney World vacation, their main focus is on making sure they have plenty of time to spend in Disney's four incredible theme parks.  And why not?  The world-class attractions, live performers, shows, parades, fireworks and more that make visiting the Disney parks such an unforgettable experience are what draws tourists from around the world to the resort in the first place. Families visiting the Walt Disney World Resort quickly realize that it is simply impossible to see and do all of the things that are available in Disney's 43-square miles.  One way to remedy this is to plan a no-parks Disney trip.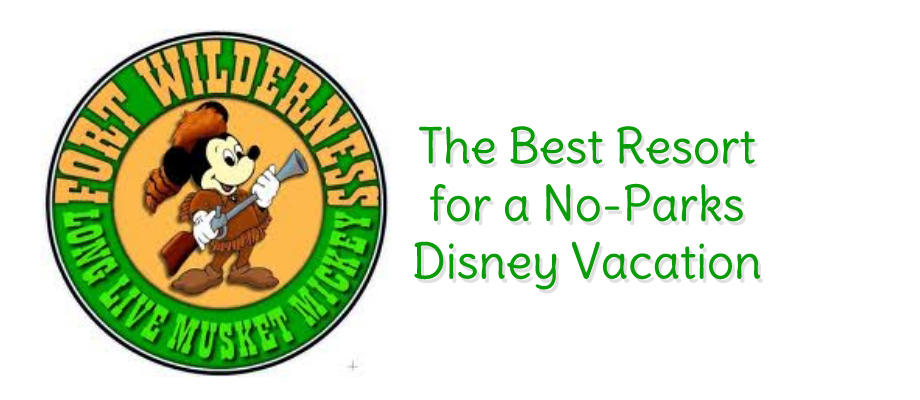 To some people, myself included, this may be considered blasphemy.  That said, there have been times that we have been within a stone's throw of the Most Magical Place on Earth, visiting family living in Florida, for instance, but simply can't afford to add the expense of theme park tickets to our travel budget.  Other families live within a comfortable drive of The Mouse, making a short no-parks visit a fun and feasible mini-break.  A couple of nights spent at a Disney resort, taking advantage of all of the magic that happens outside of the theme parks, can be the perfect solution for families needing a quick, yet affordable, Disney fix.
Every Disney resort hotel, with their incredible themes, lush landscaping, beautiful pools, comfortable accommodations and tons of fantastic amenities would be perfect for any family to relax and rejuvenate for a few days in Disney style.  There is one Disney resort, however, that I think stands alone in it's ability to be a vacation destination in itself.  Disney's Fort Wilderness Resort and Campground.
Disney's Fort Wilderness Resort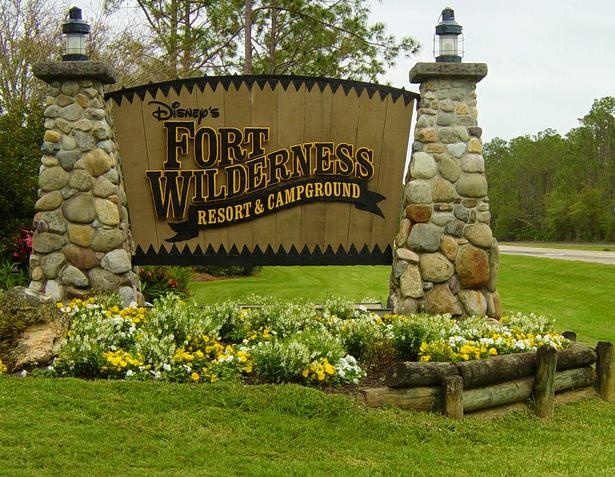 If you've never made time during a Disney vacation to get over to Fort Wilderness then you have missed a true Disney jewel.  Located on the shores of Bay Lake, a short boat ride from the Magic Kingdom, Fort Wilderness is an idyllic refuge celebrating the beauty of the outdoors.  With the most extensive menu of recreation options throughout Disney property, from boating and canoeing to archery and bike riding, Fort Wilderness is an excellent place for a family to have a fantastic vacation–without ever setting foot in a park.
Where to Stay?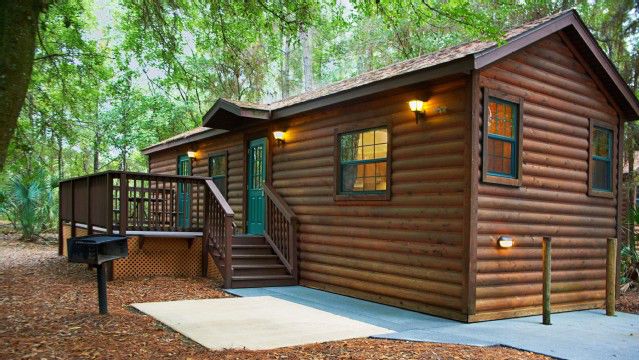 Choices of accommodations run the gamut here.  A campground first and foremost, guests can rent sites for anything from the most primitive tents to the most fully-stocked fifth wheel.  Many campers decorate their sites rather elaborately and some folks stay at the Fort for extended periods of time–I believe 14 consecutive days is the maximum.  There are also 15 pristine (it's Disney!) comfort stations located throughout the campground all with hot showers, restrooms, and ice.
If camping isn't your style, the resort is home to several loops of cozy Wilderness Cabins that sleep up to six people and boast a full kitchen and a private deck with a charcoal grill.  Cabins have a private bedroom with a double bed and a set of twin bunk beds and a spacious living area with a dining table that seats up to six and a pull-down double Murphy bed (which we found to be very comfortable!).  The kitchen is stocked with all the dishes, glassware, pots, pans and utensils you could need along with a full refrigerator, stove, oven, microwave and dishwasher.  It really is just like renting your own little house.
My husband and I camped at the Fort years ago, before we were married, and had a ball.  In recent years, we've stayed in the cabins a few times and the resort continues to be our girls favorite place to stay in Disney World.
Traveling To and Fro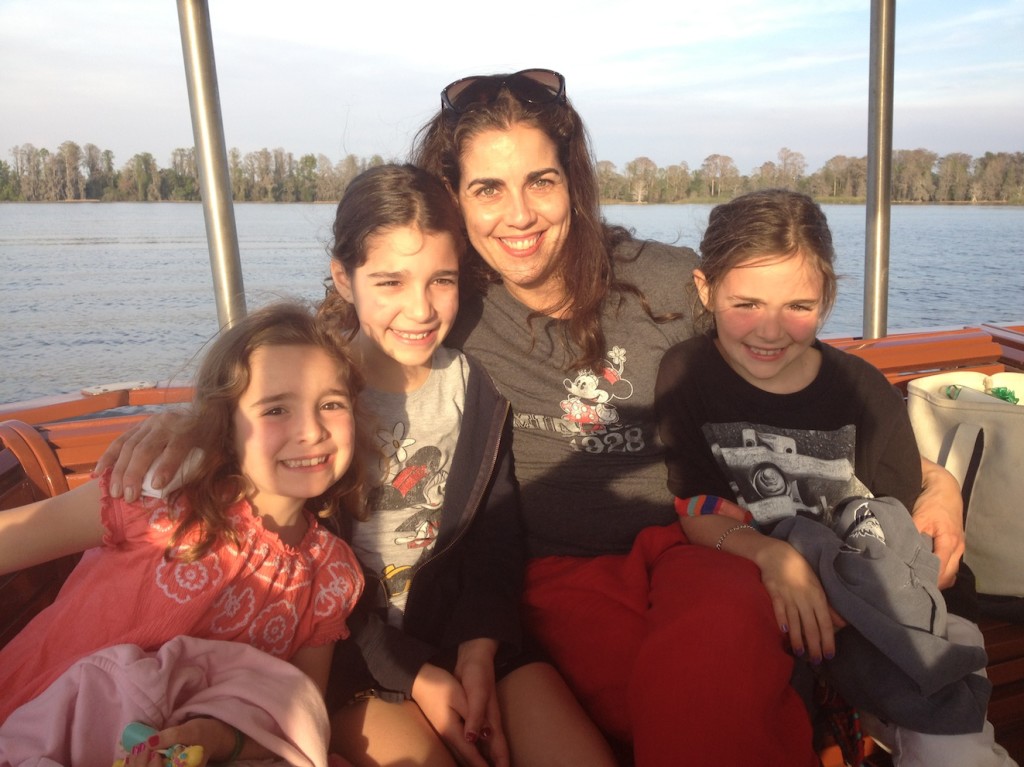 You truly feel like you are getting away from the daily hustle and bustle at Fort Wilderness. In fact, if it weren't for  the gorgeous theming and top-notch amenities and service, you would never suspect that you were in Disney World.  Vehicular traffic is prohibited within the resort adding to the relaxed vibe.  In this vein, one of the favorite pastimes at "The Fort," as it is affectionately known by its fans, is looping around throughout the 750-acre property in a golf cart.  You can rent these right at the resort and it's a great way to get around.  Guests arriving in their own cars or campers sometimes bring their own bicycles, though they can also be rented at the resort's Bike Barn and are another great way to travel around the resort grounds.  There is an internal bus system that takes guests around the resort, but it is a lot of fun to be able to zip to the pool or the playground or the marina on your bike or in your cart.
Fort Wilderness is considered a Magic Kingdom area resort and it's very easy to get to the other resorts in this area for dining, shopping and entertainment.  Both the Wilderness Lodge and the Contemporary Resort are a short boat ride away and from the Contemporary guests can access the Polynesian Resort and the Grand Floridian Resort on the monorail.  If you'd like to head elsewhere on Disney property–mini golfing at Fantasia Gardens, bowling at Splitsville Lanes, dinner and a movie at Downtown Disney–buses from the Outpost Depot can get you virtually anywhere you want to go.
Recreation Abounds!
Once you are within the bounds of the Fort, you could stay for days and never be at a loss for ways to have fun.  Watercraft of all varieties are available to rent at the Marina and the Bike Barn rents canoes and kayaks to take on the canals.  You can fish, either on your own or on as part of an excursion, play tennis, basketball or volleyball, take a guided trail ride on horseback, go for a run, or simply relax on the beach.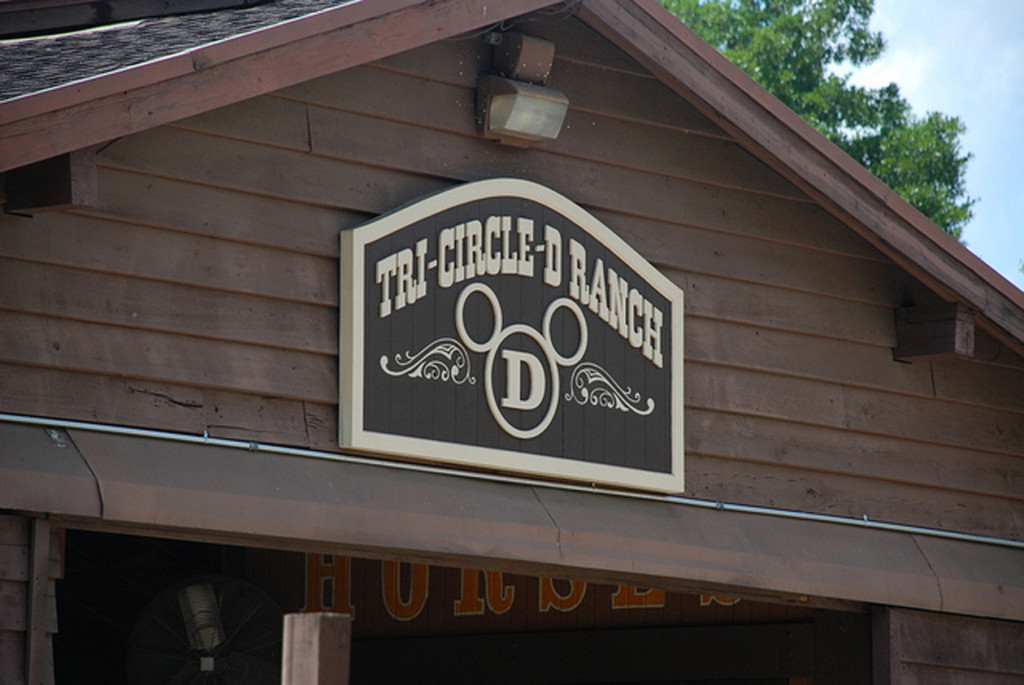 There are two pools at the Fort–the large, feature pool is located in the center of the resort near the Meadow's Trading Post and has a fun slide, a hot tub and a great splash and play area for younger kids.  Similar to the other Disney resorts, cast members organize poolside games throughout the day and are more fun than your favorite camp counselors.  There is also a quiet pool, the Wilderness Swimmin' Hole, near the cabin loops.
Great Shows and Dining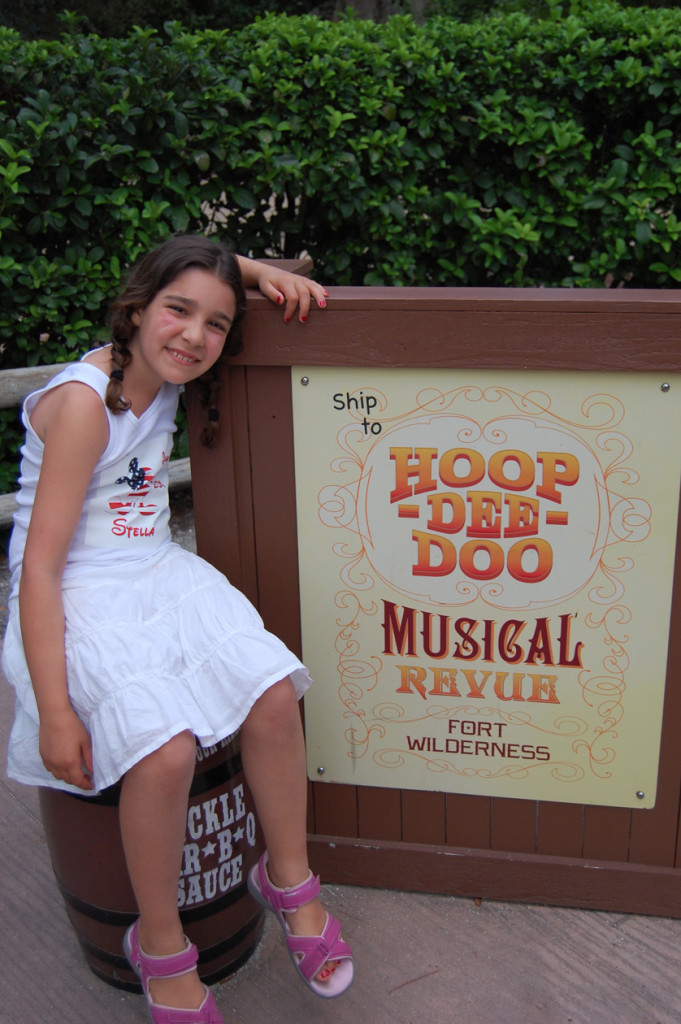 The major attraction at Fort Wilderness is the Hoop Dee Doo Musical Revue–the longest running show on Disney property.  There are three shows nightly at Pioneer Hall near the Settlement and it is absolutely fantastic.  Mickey's Backyard BBQ is held several nights each week seasonally and is an all-you-care-to-eat picnic-style hoedown featuring some classic Disney characters.  Finally, Chip and Dale make an appearance each night at their campfire and singalong where families can roast marshmallows and meet their favorite chipmunks followed by an outdoor movie under the stars.
As for restaurants, Trail's End serves a buffet breakfast, lunch and dinner daily also in Pioneer Hall and is, in my opinion, the best bang for your dining buck on Disney property–especially for dinner.  Right next door at Crockett's Tavern adults can grab a cool drink and a snack and while away the time in the rocking chairs on the porch while the kids hula hoop out front or play in the nearby playground.
And to top it all off, you can end what was sure to be a wonderful day by watching Wishes, the Magic Kingdom's fireworks, from a lounge chair on Clementine's Beach, complete with the audio piped in over speakers.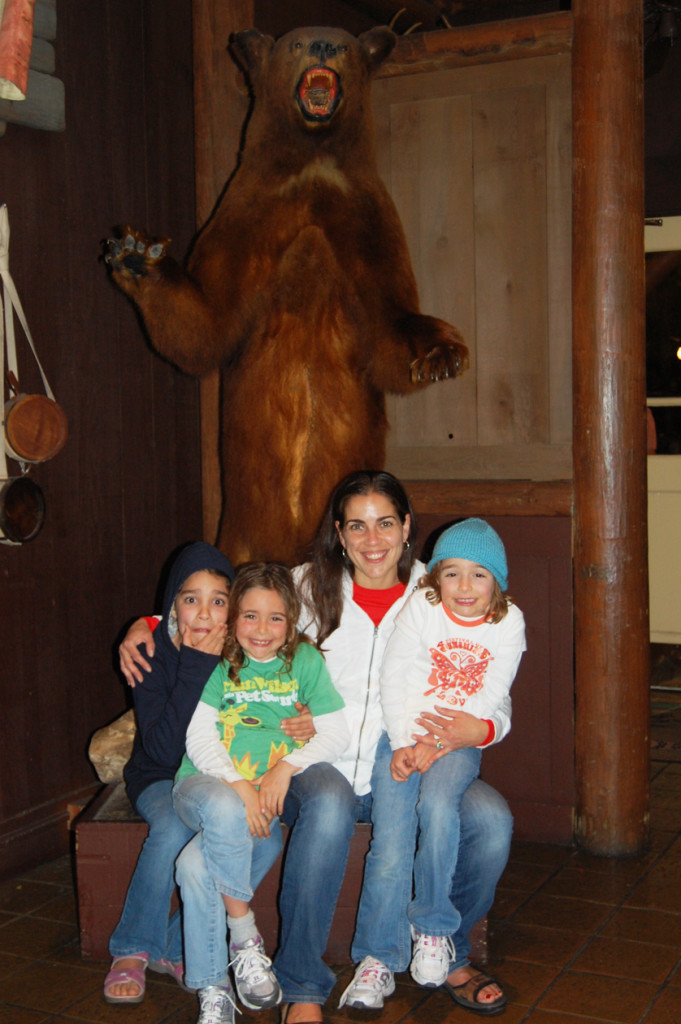 I think it may be obvious that I could go ON and ON about all there is to love about Fort Wilderness.  Just writing this makes me want to head there right now to play and relax for a few days with my own family.  You'll just have to give it a whirl for yourself!
Thank you for joining me today. Your next stop on the Magical Blogorail Loop is Love Our Disney.  Here is the map of our Magical Blogorail should you happen to have to make a stop along the way and want to reboard:
1st Stop ~ Heidi's Head – Best Resort for Animal Lovers
2nd Stop ~ My Dreams of Disney – Best Resort for Fireworks
3rd Stop ~ In the Mouse House – Best Resort for a No-Parks Disney Vacation – You are here! °o°
4th Stop ~ Love Our Disney – Best On-Site Resort at Disneyland
Final Stop ~ Dad for Disney – Best Disney Resort for Transportation